TSHanna Forecasted to Become a Hurricane at Landfall!
Tropical Storm Hanna is moving west across the western Gulf of Mexico and is forecast to make landfall over Texas between Harlingen and Corpus Christi on Saturday afternoon or evening as a Hurricane. Tropical storm warnings and hurricane warnings have been issued for portions of the Texas coast.
As of 4 p.m. Friday, Tropical Storm Hanna is about 195 miles east of Corpus Christi and is moving west-northwest at about 10 mph, according to the National Weather Service.
The storm is expected to make a gradual turn toward the west-southwest tonight and should continue in that direction through Sunday.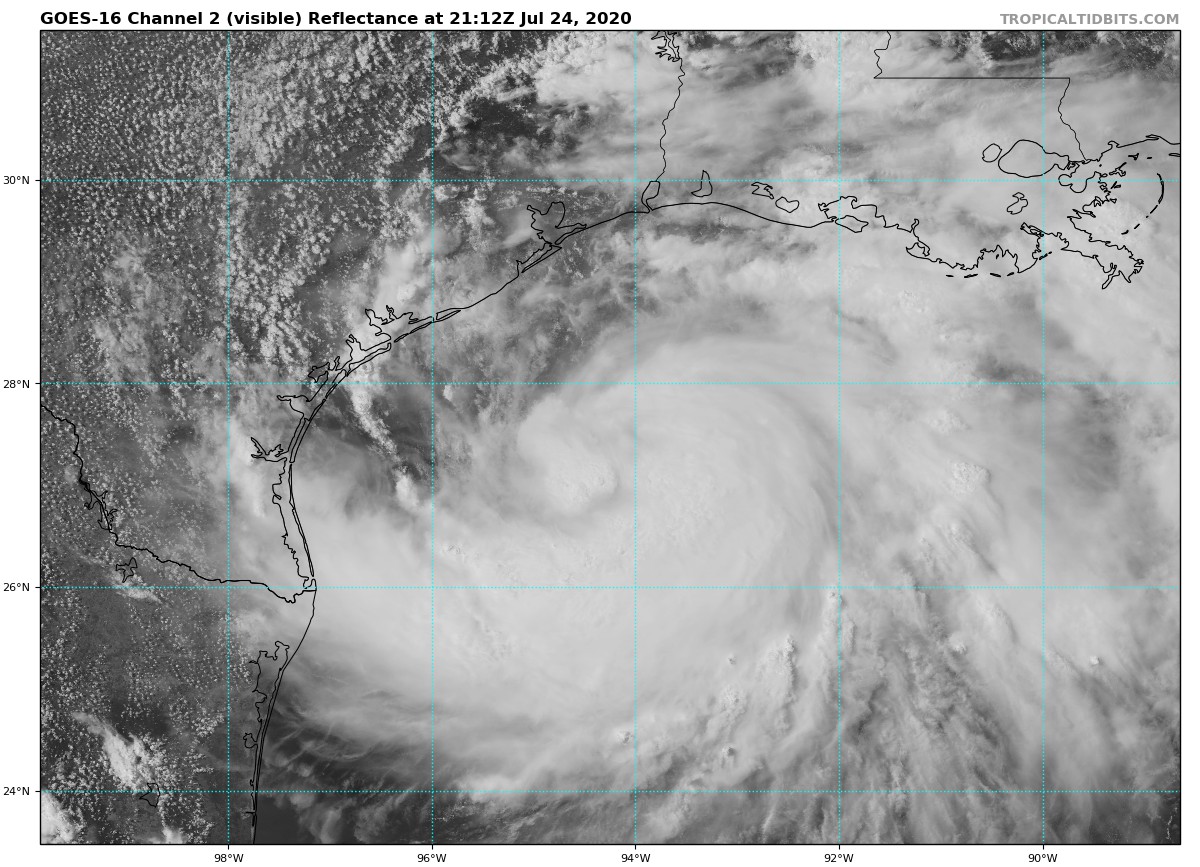 Wind speeds are about 50 mph with higher gusts and forecasters expect the storm to continue to strengthen ahead of landfall to near 80 mph.
Tropical-storm-force winds extend about 60 miles from the center of the storm, according to the weather center's update.
The storm is expected to bring 5 to 10 inches of rain with isolated maximum totals of 15 inches through Sunday night in south Texas, the forecast states.
Flash flooding, rapid rises in small streams, and river flooding are possible as a result of the rainfall.
Corpus Christi experienced heavy rainfall late Thursday morning and is expected to see flooding and three to six inches of rain through Monday.
Peak storm surge is another big issue, 2 – 4 feet as landfall nears!
Are you prepared?
Now will be a good time to check your weather radios and have several ways to receive watches & warnings
Download the WeatherBug app to receive free weather alerts! – Know Before | iOS App – Android App