Blizzard Warnings – High Impact Winter Storm Ramping Up!
What To Expect!
Snow Begins LATE Saturday Night into Sunday A.M.
Wind Gusts 40 – 45 MPH (Blizzard Conditions)
Excessive Snow Rates / Snow Totals
Flight Delays (Kansas City International Airport)
Road Closures / Travel Delays
Whiteout Conditions
Blizzard Warnings & Winter Storm Warnings are issued, Please see attached photo(s)
Highway Travel Impacts At A Glance! 
I80 – Nebraska AND into Iowa
I29 North out of Kansas City, MO
I35 North/ out of Kansas City, MO 
Travel NOT Advised for these impacted areas Saturday Nigh – Sunday into Monday as this system moves east-northeast!
We will bring live coverage on our facebook page here if possible!
---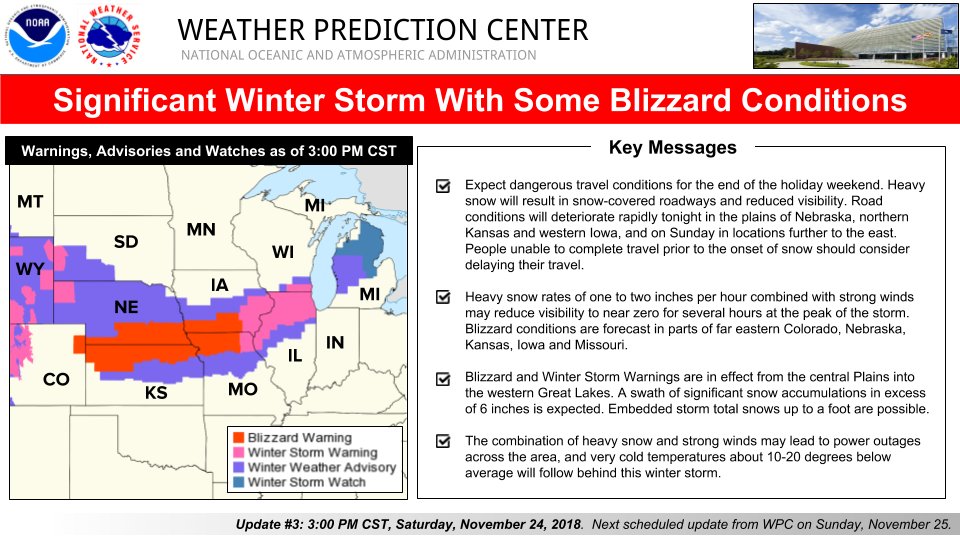 ---
The LATEST Information! 7:30pm CST 
---
Simulate Radar Reflectivity
---
Estimated SNOW Accumulation Impacts
---
Estimated ICE Accumulation Impacts
---
Do you enjoy our work and want to support our channel?
You may now donate securely by clicking the donate button now!
Any amount donated is greatly appreciated!
Thank You!

---
**Connect With LiveStormChasers**
Facebook: http://bit.ly/StormChasersFB
Twitter: http://bit.ly/StormChasersTW
Instagram: http://bit.ly/StormChasersIG
YouTube: http://bit.ly/StormChasersYT